The 1st "BASTARD‼-Heavy Metal, Dark Fantasy-" Darkness Radio Edition (Yami Radio) will be distributed on Wednesday, July 20 at 8 p.m.!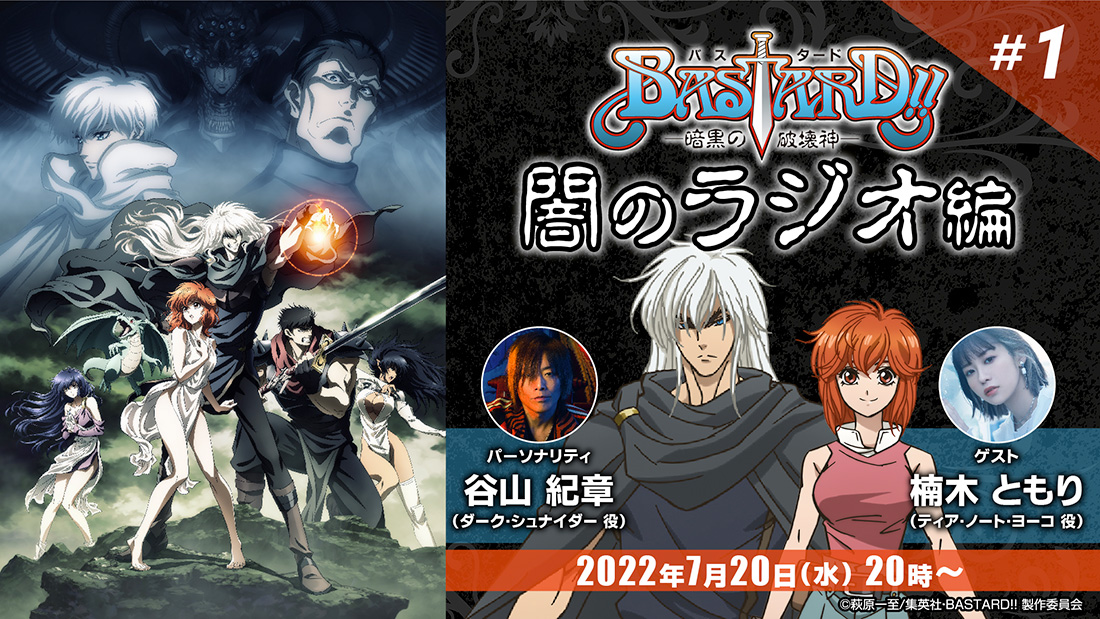 The first distribution date and time has been set for Wednesday, July 20 at 8:00 p.m.!
We will welcome Kisho Taniyama, who plays Dark Schneider, as aEmcee, and Tomori Kusunoki, who plays Tia Noto Yoko, as the first guest. They will share their first impressions of the characters they portray, episodes of their performances, and a "Listner's Letters" where they and the listeners can share their excitement together!
We are looking for your comments for each segment, so please send us your thoughts and comments by filling out the form on the radio page of the official anime website.

This radio will be available for free on WBJ Anime YouTube channel.

| | |
| --- | --- |
| WBJ Anime YouTube Channel | https://www.youtube.com/channel/UCcjqSFXBg2cGQg5r0YooMiA |
| Official Radio Page | https://bastard-anime.com/special/radio.html |